After passing extensive workshop training in Port Colborne, Canada and doing the actual job on site at several dry-dock facilities under the Versitec supervision, MSS Ltd. has been ...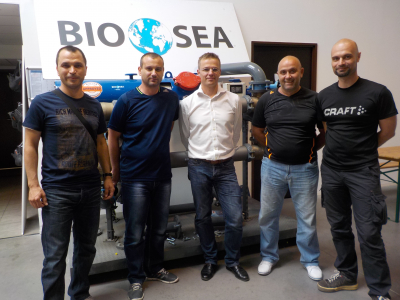 From 15.06 till 17.06 a technical training was conducted at the BIO-UV facilities in Lunel, France. Four MSS technicians attended and successfully completed the Maker's course which ...

BIO-UV has established a partnership agreement with MSS UK for engineering, installation and commissioning of the BIO-SEA® Ballast Water Treatment System. Working in close ...