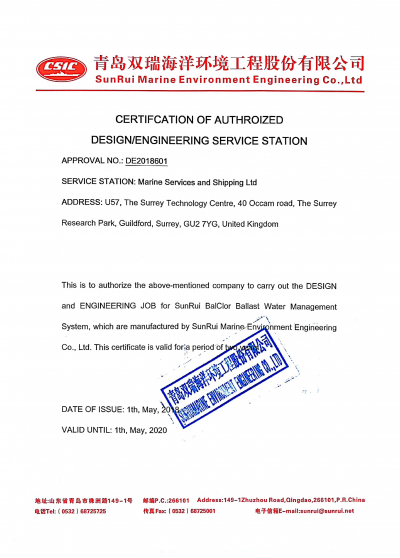 After completing the training program at the SunRui Headquarters and Factory Facilities in Qingdao, China, MSS Ltd has been officially authorized to carry out the Design and Engineering ...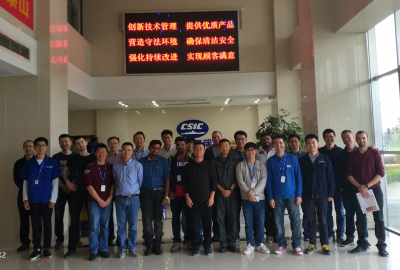 From 7th May till 18th April two weeks , technical training took place at Sunrui Training Center in Qingdao, China. Team of three MSS service engineers attended and ...

In March 2018 MSS Ltd has signed co-operative and service ageement with SunRuin Marine Environment Engineering Co Ltd, state-owned company subsidiary of CSIC for providing in Europe the full ...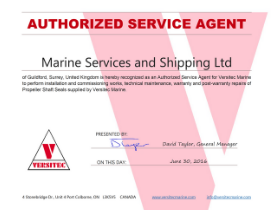 After passing extensive workshop training in Port Colborne, Canada and doing the actual job on site at several dry-dock facilities under the Versitec supervision, MSS Ltd. has been ...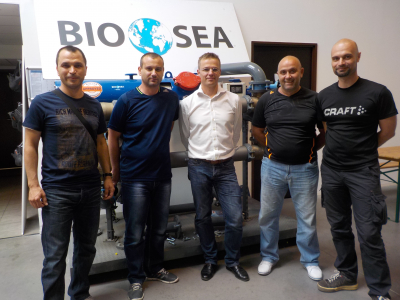 From 15.06 till 17.06 a technical training was conducted at the BIO-UV facilities in Lunel, France. Four MSS technicians attended and successfully completed the Maker's course which ...

BIO-UV has established a partnership agreement with MSS UK for engineering, installation and commissioning of the BIO-SEA® Ballast Water Treatment System. Working in close ...